First Mobilities of the ERASMUS+ SMARTRAIN European Project
During the week of October 25-29, 2021, the transnational meeting of the project partners and the first physical mobility of the students selected by the VET schools participating in the SMARTRAIN project took place.
This first mobility and training action was made possible by the improvement in the pandemic situation of COVID-19l and was physically carried out at the ITN in Namur (Belgium) https://www.itn-namur.be/accueil.php
This is a professional school for social promotion that provides training related to the wood and furniture industry. In social promotion, although it is possible to start social promotion training from the age of 15 (after compulsory full-time schooling), most students are adult workers, students or job seekers.  It provides training related to CARPENTRY and MACHINING with NUMERIC CONTROL machinery.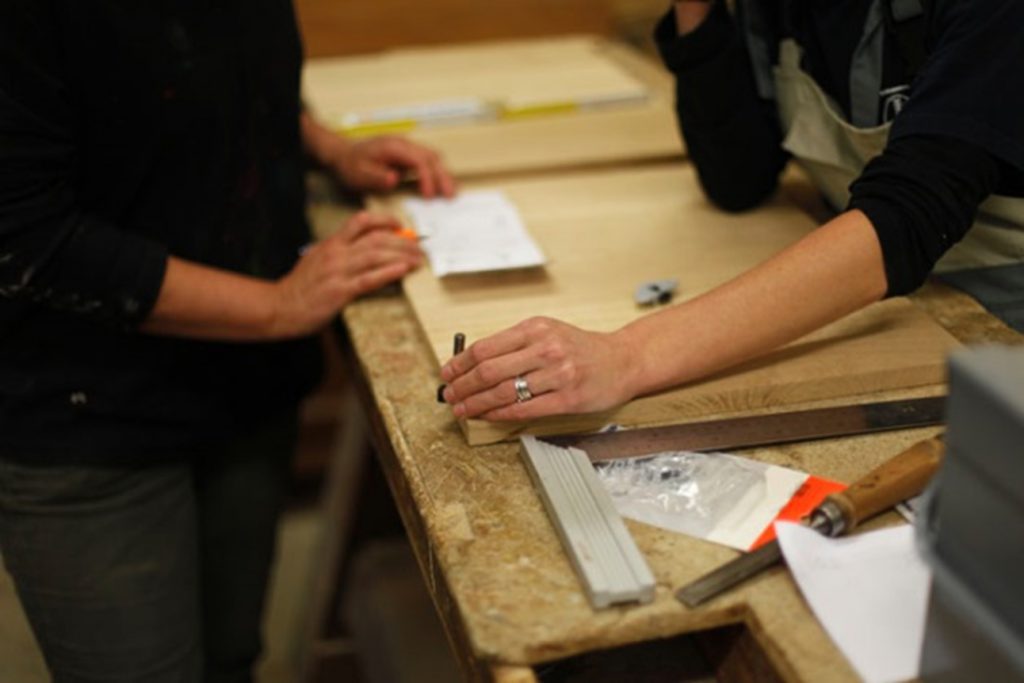 In this first mobility, which was attended by VET students and teachers from Italy, Spain and Belgium, they learned key concepts of circular economy, in the form of theoretical and practical workshops, facilitated and conducted by Oliver Jancke from INNOVAWOOD.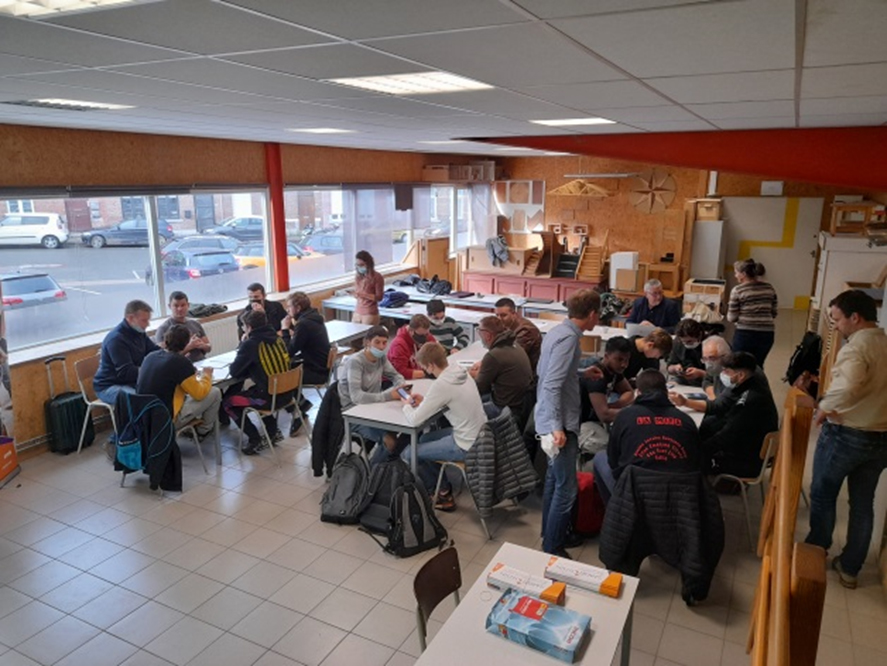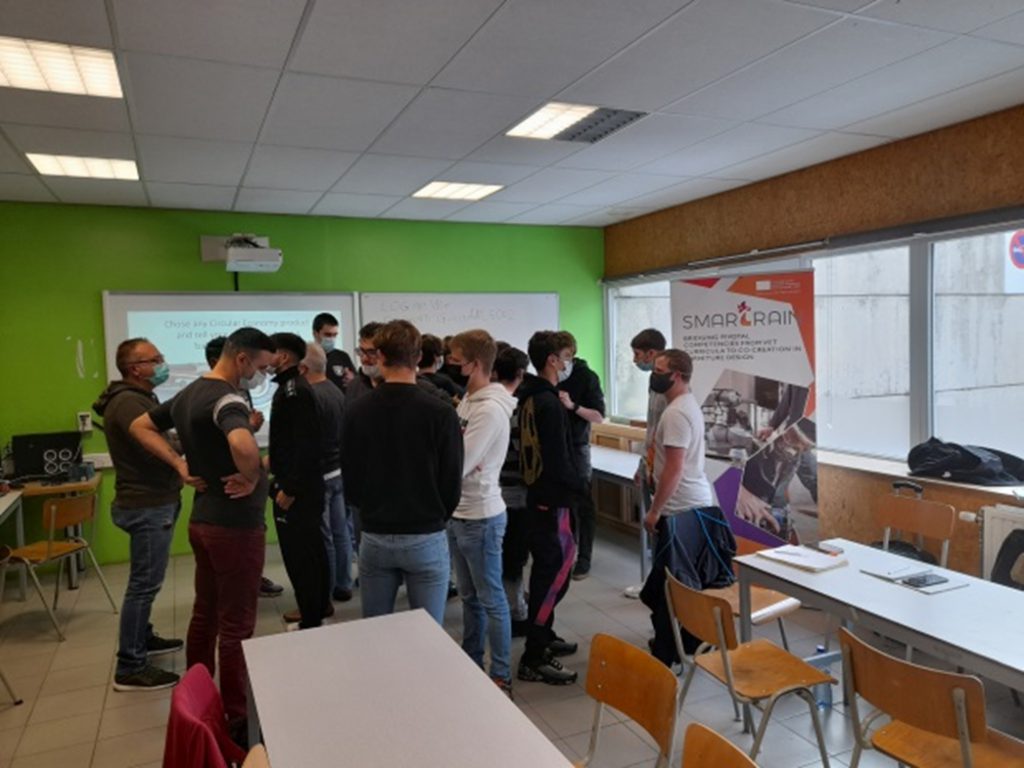 The program of activities included a series of visits to companies where students were able to see first-hand the application of some of the concepts of the circular economy:
VISIT TO THE GRAMITHERM FACTORY
This factory is specialized in the production of insulating material for construction from vegetable fibers from grass mowed in ditches, bulk transport bags of vegetable origin and a small percentage of polyethylene.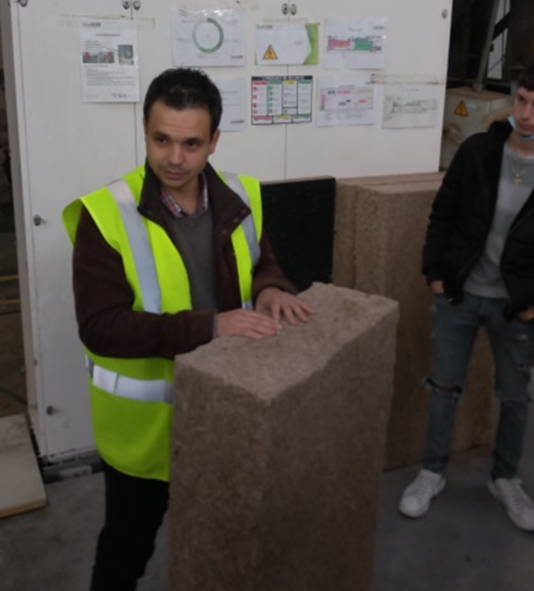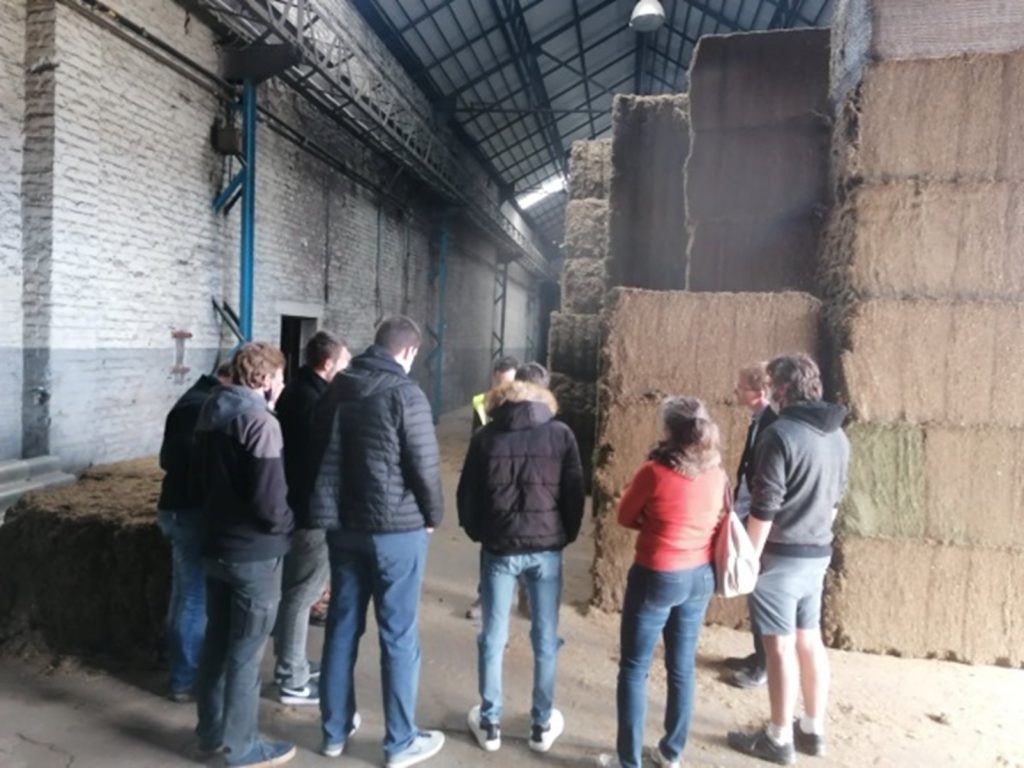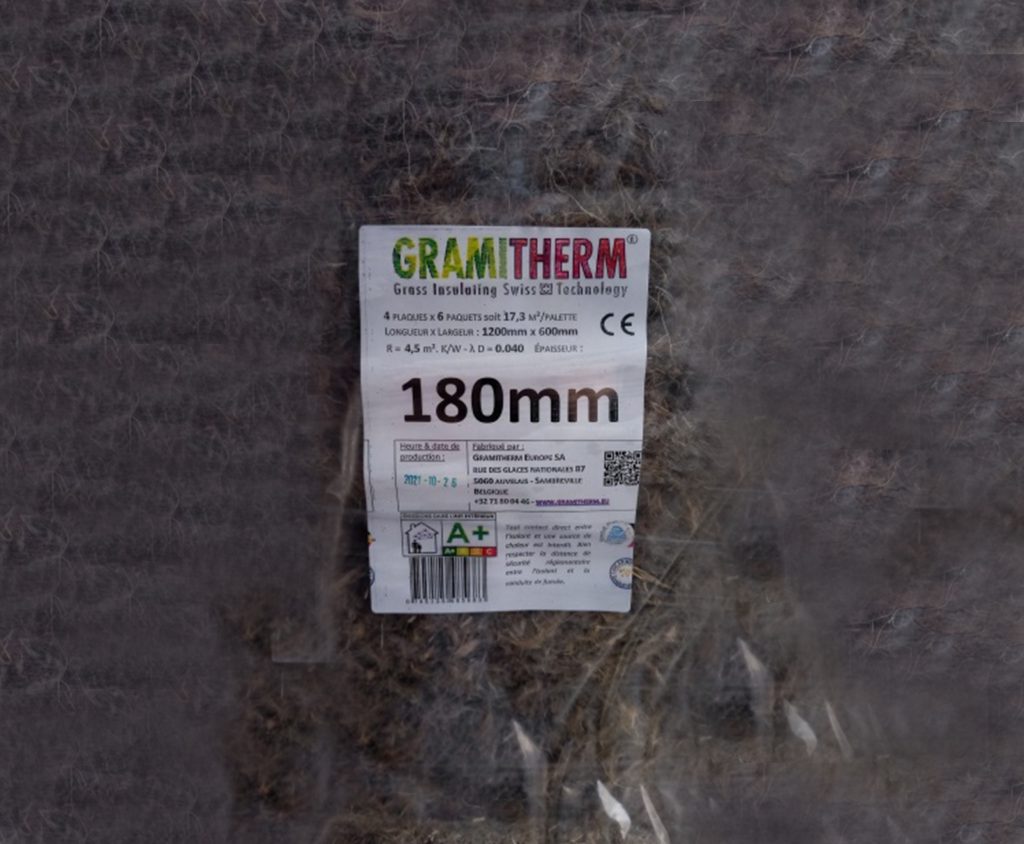 VISIT TO RESSOURCERIE NAMUROISE
It is a social enterprise that performs a service of collecting old, unusable objects, etc… for subsequent repair of old furniture and recovery of furniture at the end of its useful life to recreate new furniture. The furniture is sold in stores under the trademark RAVIK. More information at https://www.laressourcerie.be/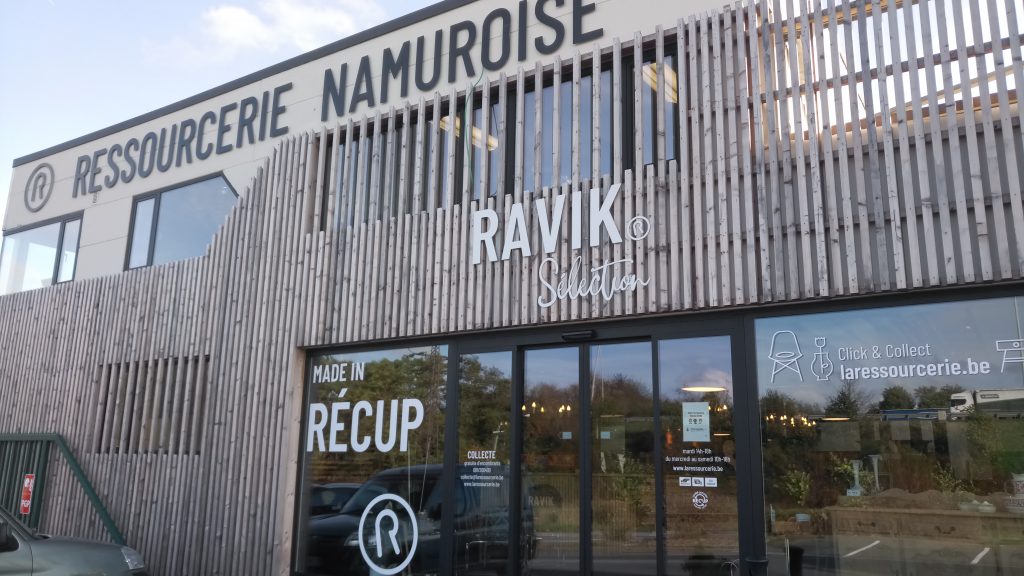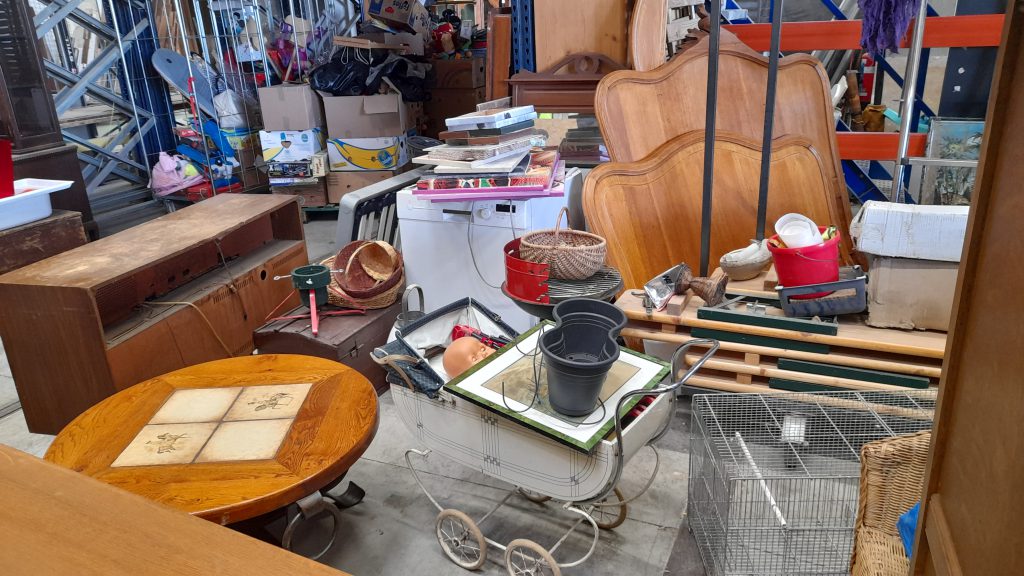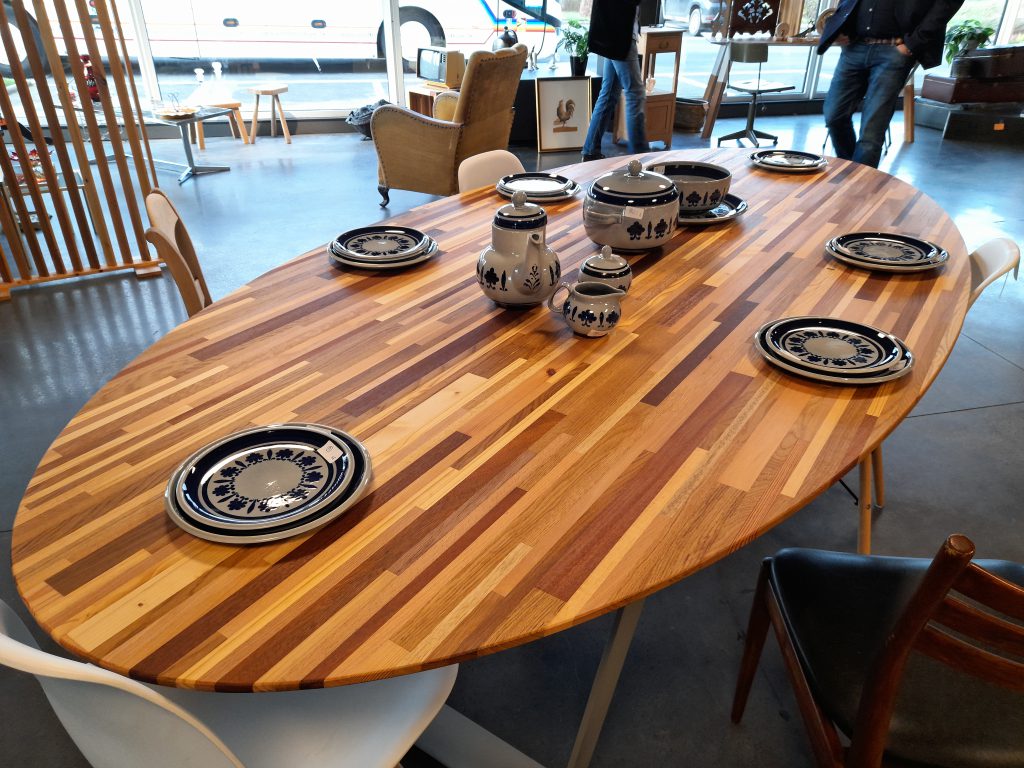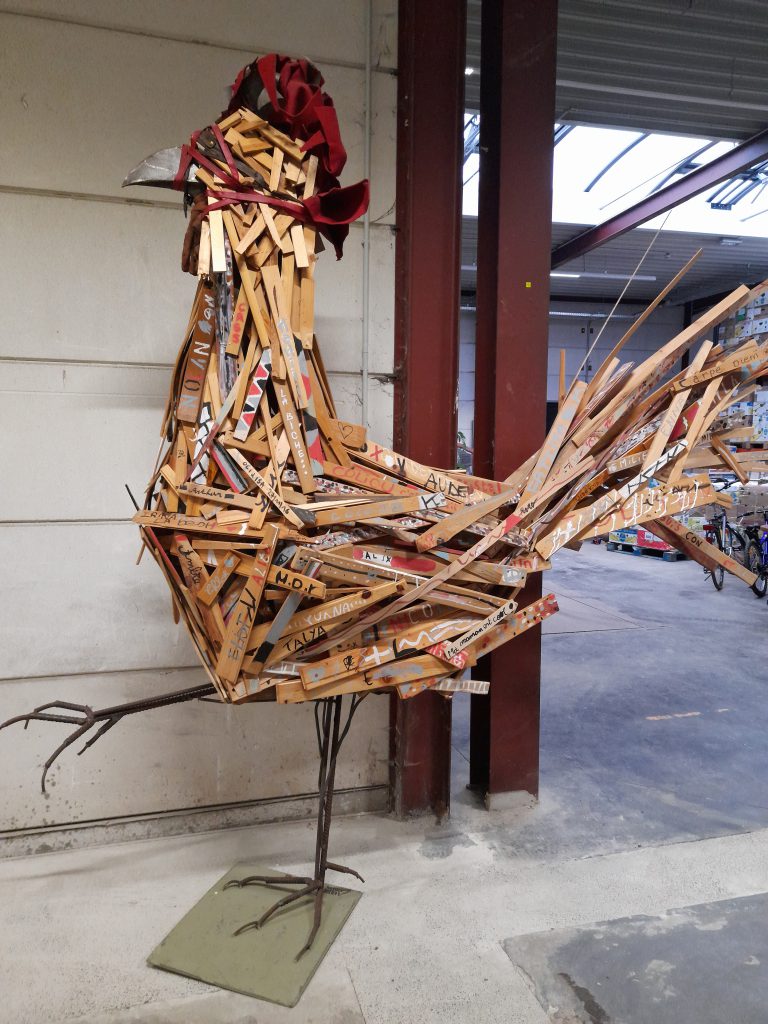 VISIT TO PALETTERIE FRANÇOIS
The François group is a group of companies engaged in a number of interrelated activities. (http://www.gf-groupe.be/)
The group is dedicated to the manufacture of wooden pallets and the recycling of wood waste in the form of wood chips for the pallets or the manufacture of pellets for combustion. On the other hand, it makes an energetic valorization of wood at the end of its useful life, being leaders in cogeneration and trigeneration facilities.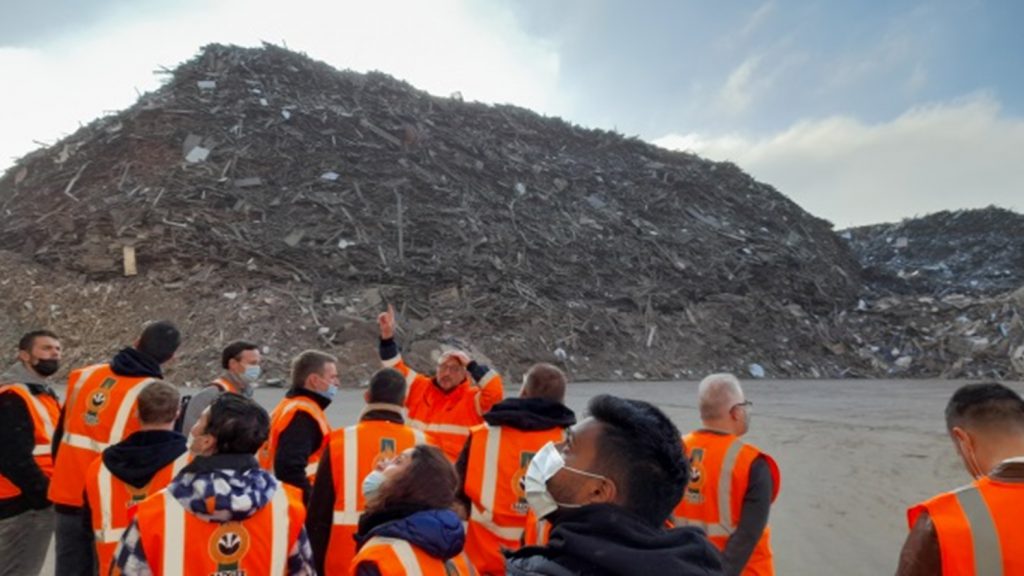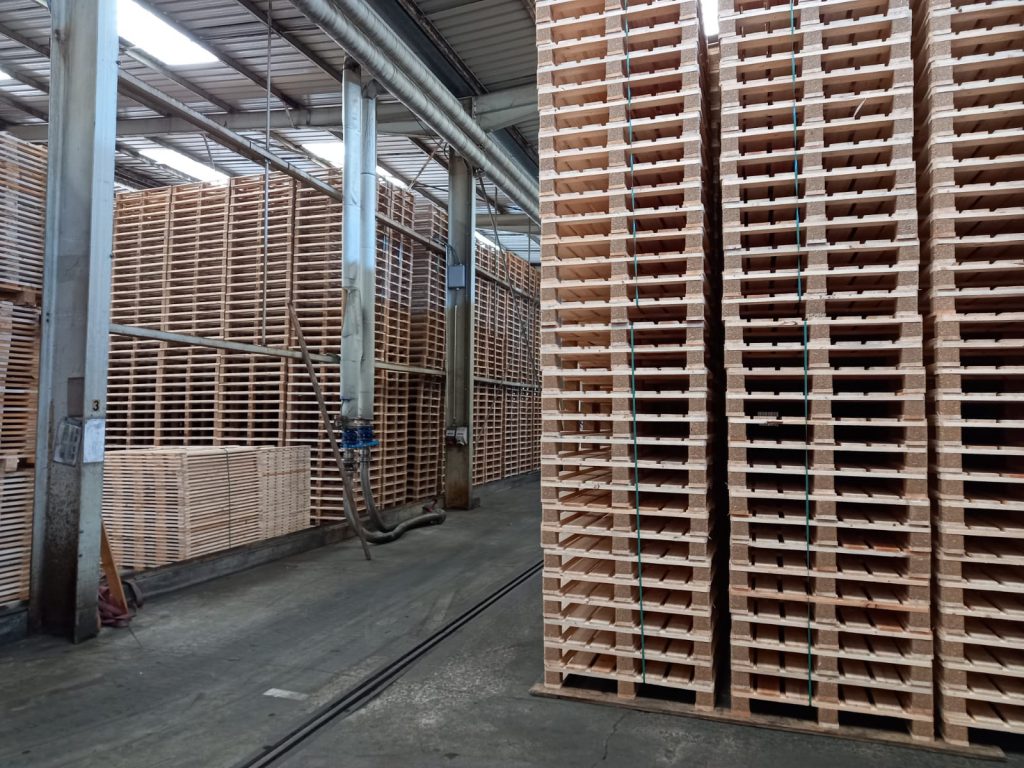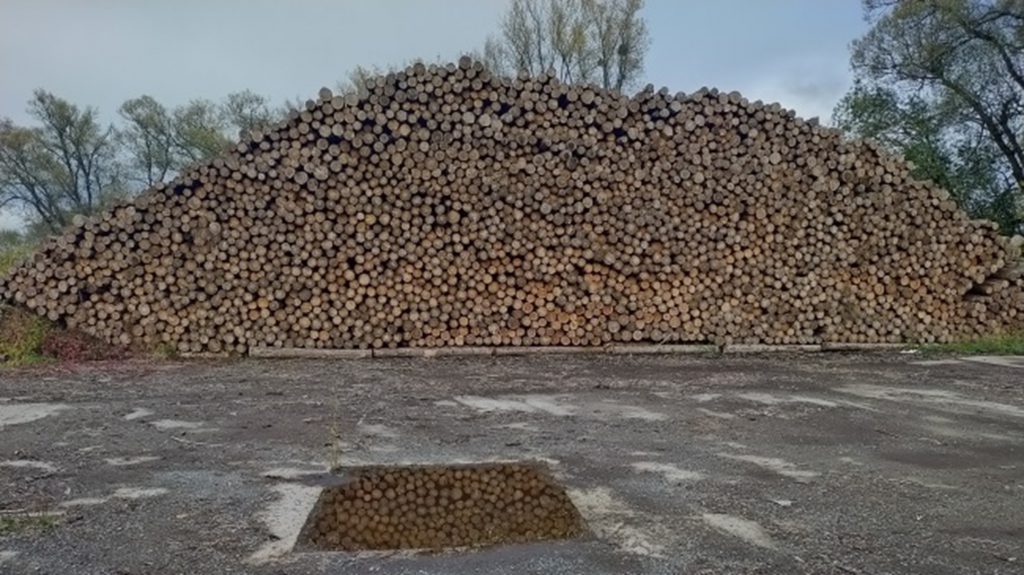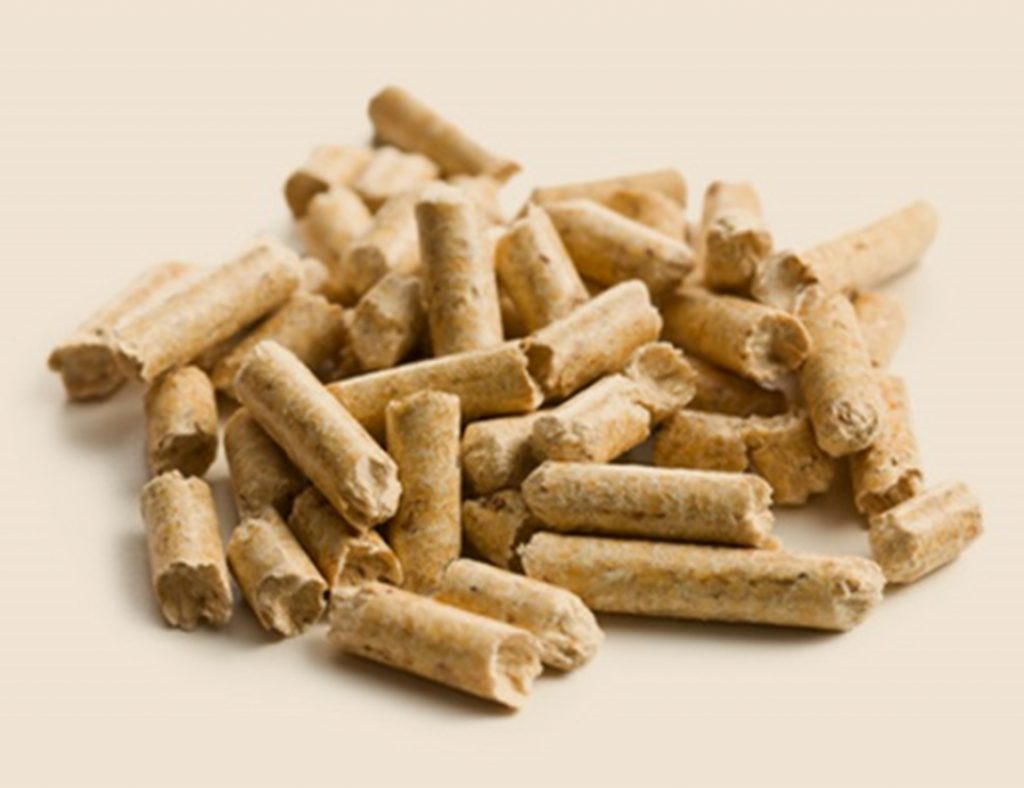 With this first mobility, the students have learned key concepts of circular economy that will allow them to start the design projects of a piece of furniture taking into account ideas, concepts, possibilities, etc… discussed in this first mobility.
VISIT TO THE ITN NAMUR WORKSHOPS
The hosts of the stay in Namur offered a visit to the workshops of the school related to wood training, during which the students from the countries participating in the project could learn about the training activities in the workshop developed in the ITN Namur center.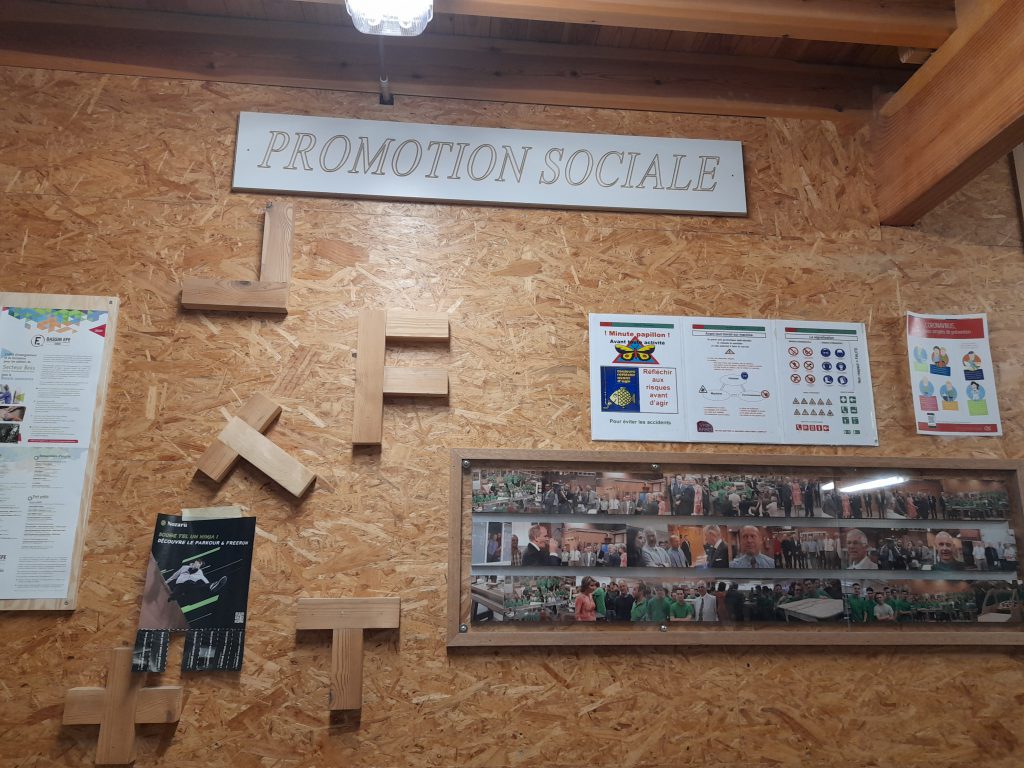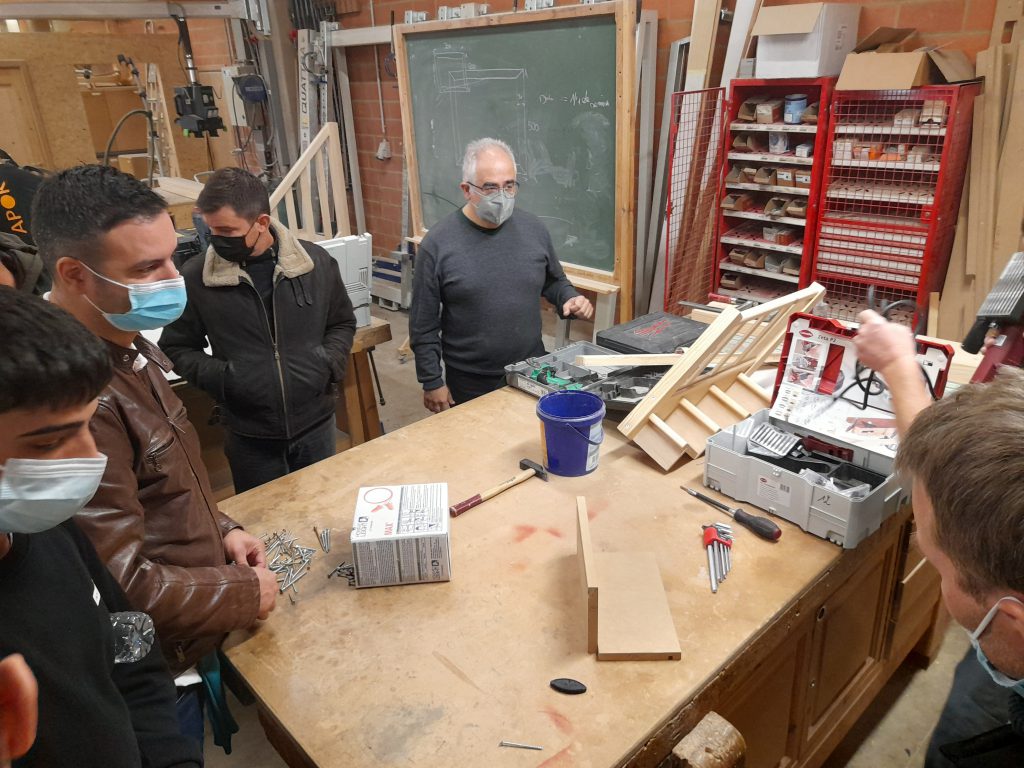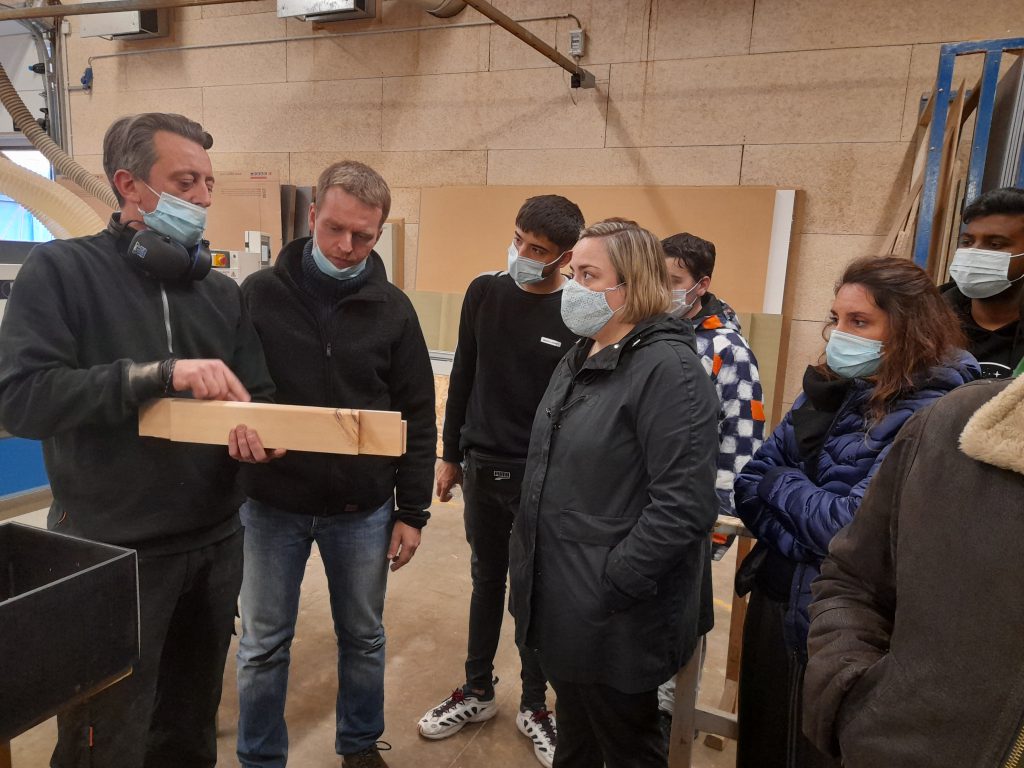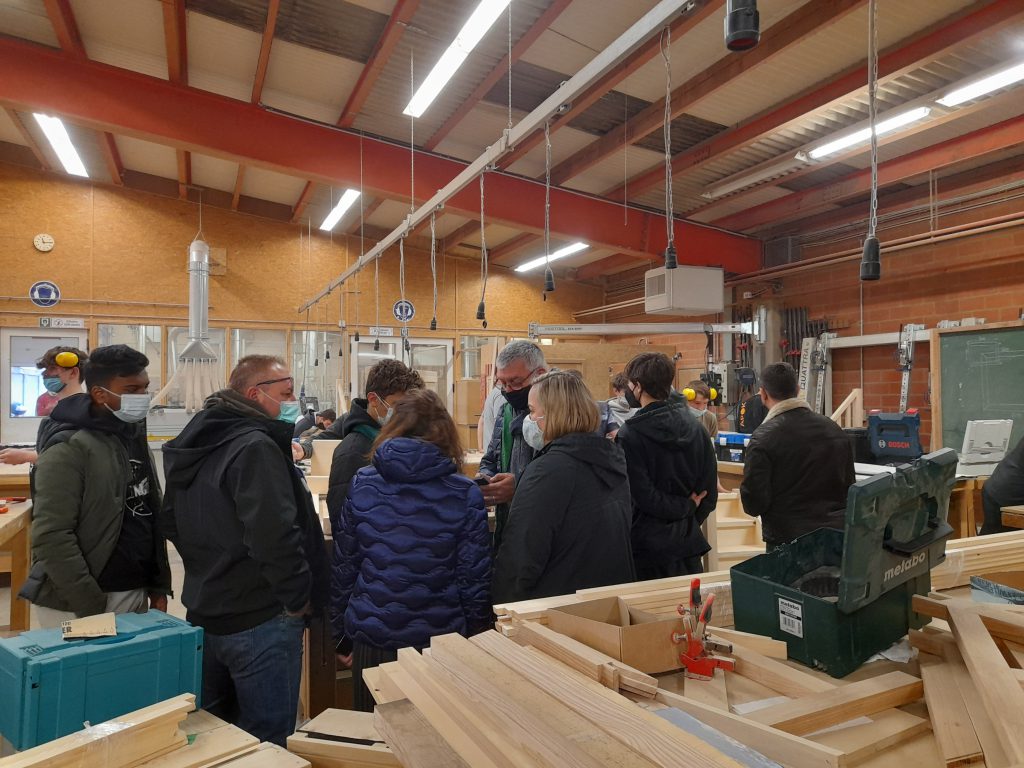 ---
For more information, please contact us